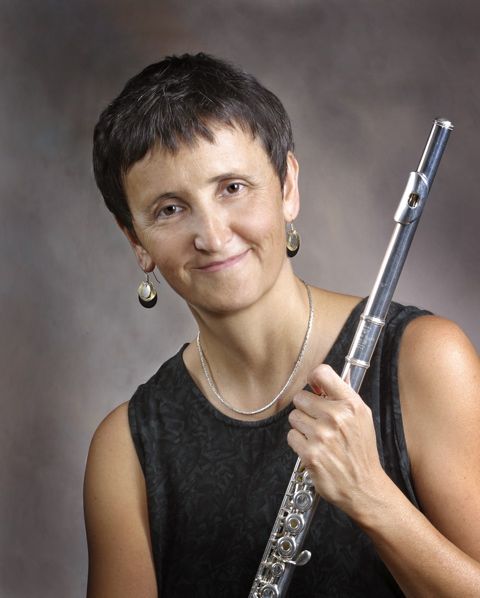 Christine Alicot, a native of Paris, began her early flute studies with renowned flutist Rene Leroy at the Darius Milhaud Conservatory where she was his student for seven years. She received First Prize from the Versailles National Conservatory in flute performance in 1977, where she studied with Roger Bourdin, and Second prize in Chamber Music the same year.

From 1979 to 1992, she taught flute at the Darius Milhaud Conservatory in Paris and performed as a soloist in France. In 1992, she completed her training in Music therapy at the "Institut für Initiatische Musik Therapie Institut" of Zürich, Switzerland.

Since 1995, she has served as a guest artist in residence with Shands Arts in Medicine. Christine began counseling in 1999 with a keen interest in integrating art and spiritual focus into the healing process. This led her to become an ordained minister of Alliance of Divine Love in 2002.

As a resident of Gainesville, Christine is currently the principal flutist in the Gainesville Chamber Orchestra. She teaches flute and is a free-lance performer in the US as well as in Europe. She also created "Musical Pathways" to lead workshops designed for each individual to meet and play with the Musician within them.